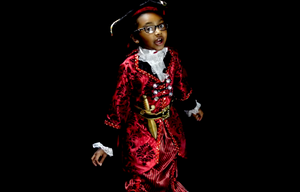 Here at Teetot.com we offer an exquisite collection of Pirate Princess and Pirate Queen costumes. These enchanting outfits may seem like products of pure fantasy, but history has shown us that Pirate Princesses did indeed exist. Today, we invite you to delve into the captivating tale of "The Lioness of Brittany," as narrated by our little pirate princess. The True Story of a Pirate Princess Jeanne de Clisson, a French noblewoman, defied expectations as she embarked on a path that would make her the most feared and ruthless pirate to sail the treacherous waters of the English Channel. Earning the...
---
• costume • dressup • fantasy • Princess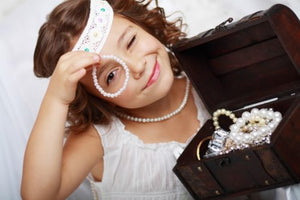 We all have a little princess in our lives who can't seem to get enough of dress up time. And we just can't get enough of her enthusiasm for all things pretty and fantastical. This holiday season, get her a gift that will make playtime even better. Here are just a few of our favorite ideas: Porcelain Tea Set  What's better than a fairy princess tea party? Spare your own china and give one of these porcelain sets a try. Although porcelain can be fragile, these dishes are too small to break and tend to be safe for children. The...