• costume • dressup • fantasy • Princess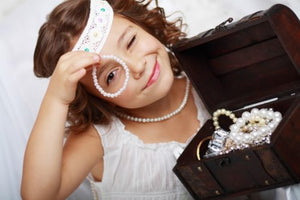 We all have a little princess in our lives who can't seem to get enough of dress up time. And we just can't get enough of her enthusiasm for all things pretty and fantastical. This holiday season, get her a gift that will make playtime even better. Here are just a few of our favorite ideas: Porcelain Tea Set  What's better than a fairy princess tea party? Spare your own china and give one of these porcelain sets a try. Although porcelain can be fragile, these dishes are too small to break and tend to be safe for children. The...
---
• costume • dressup • Fairy • fantasy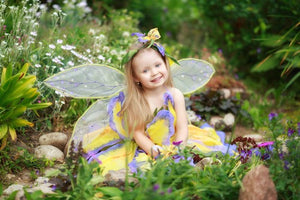 We know fairies from movies and books as mythical, magical, and playful creatures, but where does their story come from? If your little one loves to dress like their favorite character in a fairy dress up costume, adding a little bit of historical knowledge can color fairy curiosity and playtime imagination. Here we'll dive into the mythology and history behind fairies of folklore and modern culture. Fairies as we understand them originate from Pre-Christian and Pagan traditions, and could come in many different forms. Some were seen as sprite-like women with wings who were very sweet and angelic, like we traditionally...
---
• cops and robbers • costume • dressup • police • swat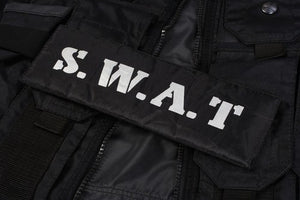 Our SWAT team costume is a huge fan favorite, and for good reason! Swat team officers are real-life heroes, braving the most dangerous situations to restore order and rescue those in need. SWAT officers confront the most challenging field conditions, so they need to be prepared for any eventuality. That's why their gear is so important.   What Does SWAT Mean? SWAT is an acronym that stands for Special Weapons and Tactics unit. It was originally pitched as the Special Weapons Attack Team, but that name quickly changed as it became clear that the priority was containment and negotiation, rather...