• costume • dressup • fantasy • Princess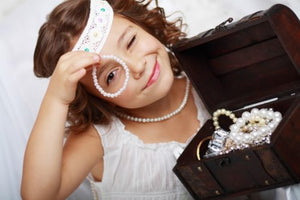 We all have a little princess in our lives who can't seem to get enough of dress up time. And we just can't get enough of her enthusiasm for all things pretty and fantastical. This holiday season, get her a gift that will make playtime even better. Here are just a few of our favorite ideas: Porcelain Tea Set  What's better than a fairy princess tea party? Spare your own china and give one of these porcelain sets a try. Although porcelain can be fragile, these dishes are too small to break and tend to be safe for children. The...
---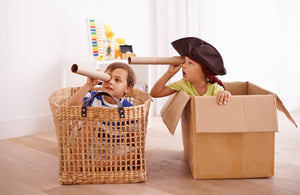 Overall, dress-up play is an important activity for children's development, especially during the winter months when outdoor play is limited. It provides an opportunity for children to explore their imagination, develop social and cognitive skills, and have fun.
---
One of the best parts about childhood is that there are so many possibilities. Every door is open for your child to go through and the beauty of parenthood is watching them learn and grow. And as they do, you can best help them by offering them plenty of space to learn and experiment. One great way of doing so is by creating a dress up area and encouraging dress up games. Dress Up Games Are Important for Child Development Children really start exploring their identity and different roles at around the age of three. Dress up games let your child try out...
---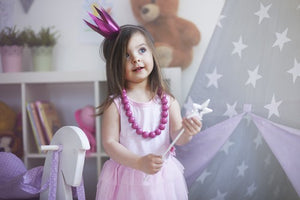 Creative role-play is second nature to kids. It stretches the imagination and gives them a glimpse into adulthood. It even exercises important problem solving and cooperative skills. A timeless role-play favorite is a princess dress. That's why TeeTot offers a wide selection of beautifully detailed princess dresses. Once she's got the gown and the glam, what next? We've rounded up the top ten activities to do while your child is donning her favorite royal costume. 1: Construct Your Castle If home is where the heart is, your princess's castle is where her creativity lies. Help her expand her imagination and communication...
---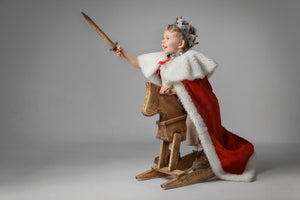 Many kids, and adults, love stories about knights and medieval times. That era is what much fantasy continues to be based upon, and even future fantasies like Star Wars were also based on tales of knights and heroism. The Star Wars franchise simply replaced metal swords with lightsabers, but the initial stories kept a lot of the lore and good guy mythology. So whether your child loves playing with lightsabers or swords, they are roleplaying one of the most beloved periods of time and a knight costume might be a perfect present for them. Becoming a Make-Believe Knight There are many different ways to make a good...