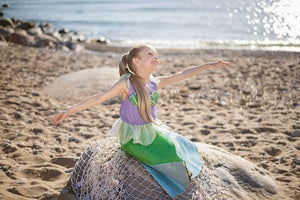 Let's dive into the world of dress-up play, where imagination knows no bounds and fun is the name of the game! Dressing up is an absolute blast for kids, as it allows them to transform into anyone or anything they desire, igniting a sense of adventure and independence. And when it comes to magical and mythical creatures, mermaids reign supreme as a perennial favorite among young ones. So, what's the secret behind the irresistible allure of these underwater wonders? Mermaid Lore and History Prepare to be submerged in the depths of mermaid mythology! These captivating sea sirens have been swimming...
---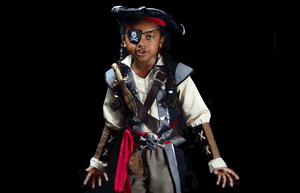 Ahoy, me hearties! Have ye ever wondered why pirates wear eye patches? It's not just because they lost an eye in a battle. In fact, it was a practical solution to a common problem faced by pirates during their raids. Pirates often had to navigate between the bright sunlight on the deck and the darkness below deck while raiding other ships. By wearing an eye patch over one eye, they could keep that eye adjusted to the dark at all times, even while on deck. This way, when they went below deck, they could easily switch the patch to the...
---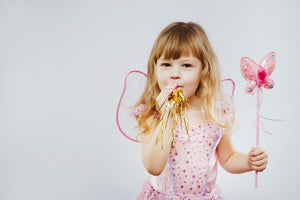 "Playing dress-up begins at age five and never truly ends." —Kate Spade The past century has seen an extraordinary shift in the means and ways children play. Kids have moved from China dolls and wood blocks to coding robots and fast-paced electronic games. However, some past times are tried-and-true. The most notable? Dress-up clothes. Beloved by generations of children, dress-up play has remained a time-honored favorite. Stepping into the shoes of another person, real or imaginary, offers boundless opportunities for fun. Generations past may have pranced around in their grandmother's pearls and feather boa or their father's cowboy boots...
---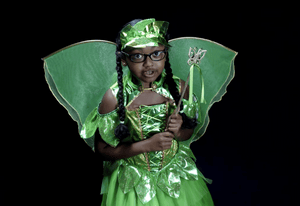 Have you ever wondered about the origin of fairies and their significance in different cultures? The world of fairies is vast and diverse, and the stories and beliefs surrounding them are fascinating. Hundreds of years ago, fairies were seen as mischievous creatures that could cause trouble for humans. They were called The Fae, The Little People, Pixies, or Nymphs, and people believed that they lived in Fairy Hills, which they were not allowed to dig in or disturb. Villagers even went as far as building their houses with opposite doors, leaving them open at night so that the fairies could...
---
  As Maya Angelou so wisely stated, "You can't use up creativity. The more you use, the more you have." One of the central joys of being a child is exercising your creative powers. The sky's the limit for what your dreams can conjure. With each generation, these imaginative children become adults that defy expectations and norms with dreams that they make real. Creative children grow to be creative adults, putting mankind on the moon, inventing new devices that change the way we live, delving into the arts to reach our heart and soul, and so much more. Characteristics of...